What We Do
The Solution Cleaning Services offer Professional cleaning solutions and peace of mind to our clients. Many cleaning companies don't care who visits your establishment, how well they are trained, how the cleaning process is and what supplies are used. Here at TSCS we train and check every employee that comes in so they are prepared for the visit and guaranteed to speak English. We also enforce the visits to be made by the same employee every time, so you know exactly who you are working with. Our cleaning process follows a carefully developed checklist procedure for a business or home and we abide by it. We're proud to offer all supplies free of chemical toxins and free of cost.
The Solution Cleaning Services serves you the best of the best among professionals.
Get in touch with us now. You can drop us a line in the contact form at the contact page or call us at (774) 285-4423 (Junior) / (774) 285-4415 (Marielle)
Our goal is to provide a superior customer experience
Junior
Owner
With many year of experience, it's hard to find cleaning challenges that Junior hasn't done yet.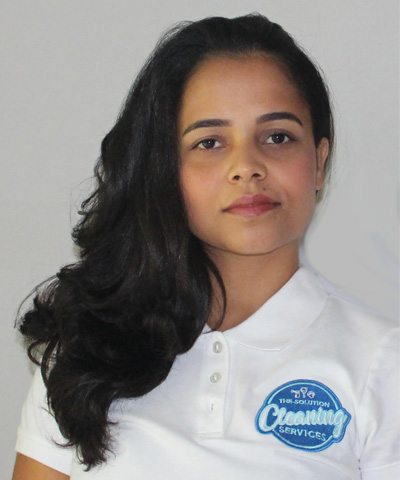 Marielle
Owner
The eagle eye. Marielle's attention to details is a must-have in any professional team.